Commercial Solar Systems
Commercial Solar Systems
We design & supply solar systems for commercial PV application at low wholesale prices.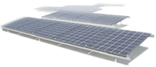 Commercial solar systems by Solar Electric Supply (SES) are custom solar panel grid-tie power systems for commercial buildings using REC, SolarWorld, Hanwha, Trina and Canadian Solar solar panels. Grid-tie inverters include: SMA, Fronius, SolarEdge, PV Powered, Schneider Electric and GE. We offer below factory direct pricing with factory technical support available and can assist with the solar system design, return on investment calculation, and solar system financing. Solar system rebate application assistance is also available.
SES designs and integrates utility-scale solar systems, solar farms, solar tracking systems, municipal systems, and industrial solar systems.
View Our Commercial Solar System Projects:
Our commercial grid-tie solar systems include:
Solar system array (solar modules or panels)
Solar system grid-tie inverter
Solar panel mounting system
Balance of system components
Single and three-line electrical drawings
Design assistance and technical support
Stamped engineering available from most manufacturers
Services we offer:
Our purchasing volume allows us to offer below factory direct pricing
Complete commercial solar system design assistance
Electrical engineering design for your project
Structural engineering analysis
Site-specific solar feasibility studies
Single and three-line electrical schematics
Solar system installation and project management
Wide selection of commercial solar system materials
In-depth system performance and financial analysis reports available
Solar Power Feasibility For Your Business or Public Agency Building
We have designed these solar grid-tie systems for business and government.
We apply years of experience to our custom system details for the commercial property owner, industrial facility manager, solar farm, or homeowner with a business on their property. Good common sense dictates that economic feasibility be a factor in your solar power business decision.
Grid tie solar electric systems for commercial businesses and government agencies are the fastest growing segment of the solar market worldwide. With net metering programs now approved in most of the U.S. states, thousands of businesses, schools, and government agencies are now experiencing the benefits of solar electricity.
With a 30% Federal tax credit for solar power grid tie systems through 2017, and a new option for a 30% Federal Rebate through 2011, now is the time to invest in a solar power system for your facility. Many states have rebates to further help subsidize the cost of the solar photovoltaic system. With solar panel warranties of 25 years, solar arrays will stabilize your power costs over that period.
Plus, grid-tie solar systems generate electricity during peak load times, often offsetting higher tier utility rates, enhancing the system's payback time!
Give us a toll-free call to review your power requirements, geographical location, and mounting options to ascertain the best system for your needs. We quickly determine the feasibility and economics of installing a solar grid tie system on your building or property. System design, electrical schematics, and installation support are always provided to our valued customers.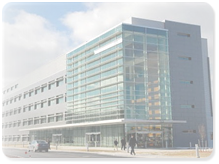 Basic Questions You May Have
Why should I install a solar power system on my business?
Return on Investment
With the federal tax credit, available state rebates, and a five year accelerated depreciation of the system value, the return on investment of a large solar power system has never been better. Typical ROI's are 5-8 years. With our financial analysis tools, we can help determine the ROI of a solar power system on your business.
Stabilize Your Power Costs
With utility rates rising every year, a solar power system can stabilize your power costs. After the system has paid for itself, you are producing free power, lowering the costs of the remaining power you buy from the utility.
Green Marketing
There's no better way to show your customers that your business cares about the planet than by installing a grid-tie solar system. Many of our customers state the fact that their business is solar powered in all their marketing literature and communications. You can talk about your business minimizing its carbon footprint. If your business is not too power hungry, you can actually become carbon neutral with a solar power system that offsets your carbon footprint 100%.
Time for a new roof?
There's no better time to install a solar power system than when you are putting on a new roof. You can drastically lower the cost of your system by using your roofing contractor to install the solar array supports on your underlying building structure. They will seal the supports and warranty their installation for any leaking. Then it's easy to install the array on the supports with your facilities staff or a local electrician.
Why should I buy a commercial grid-tie system from Solar Electric Supply?
Through our purchasing volume, Solar Electric Supply has negotiated the best pricing on solar modules, inverters, and the balance of system equipment.
We supply a complete custom-designed integrated solar power system for your facility at the lowest possible price. We encourage you to get an installed price for a solar power system and then compare it to our system prices. Look at the dollar per watt offered for a complete, installed system versus the dollar per watt cost for our systems.
If you can manage the installation with your staff or hire a subcontractor, you can save yourself considerable money and greatly accelerate your Return on Investment.
Solar Energy Systems can earn you LEED Certification Points!
Solar Electric Supply grid tie commercial solar electric energy systems can contribute 1-3 points for LEED Certification Category EAc2. LEED certifications were set in order to promote a common standard for building design and construction measures that contribute to the energy efficiency and environmental compatibility of a building.
The U.S. Green Building Council, a US based non-profit organization with experts across the country in the building industry, promotes buildings that are environmentally responsible, profitable, and healthy places to live and work. The LEED certification rating system has become a green building standard, allowing sustainable buildings to be compared and rated. The highest ratings are a mark of prestige, and have been found to increase the desirability of a building by prospective tenant.
Our Typical Customer
Office Buildings
Warehouses
Light Manufacturing
Hotels / Motels
Wineries
Golf Resorts & Clubhouses
Banks
Pharmacies
Auto Repair Shops
Community Centers
Schools
Municipal Facilities
Our Ideal Customer
Building or Property Owner
Long Term Lessors
Large, open roof or ground space
Facilities Manager capable of managing installation or hiring of electrician for installation
Newer roof built to UBC code with drawings/blueprints for solar support placements
Higher daytime/summertime loads such as manufacturing/production, HVAC

Contact Our Friendly, Knowledgeable Staff
You can speak with an experienced, knowledgeable and friendly representative with a simple phone call. Contact us toll-free at (877) 297-0014 and someone will be happy to help you with all aspects of the design, system cost and rebate incentives for ground-mounted commercial solar systems.