Unirac Tile Hook Universal Solar Panel Roof Mount
Unirac Tile Roof Hook
---

Tile Roof Hook Universal Mount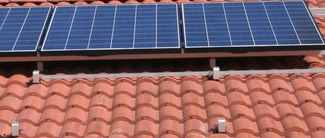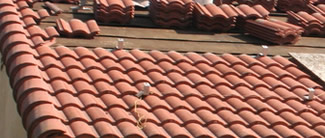 Solar Electric Supply provides the Unirac Tile Roof Hook Universal Mount. A more elegant solution than hanger bolts or standoffs. Various roof hook styles have been developed for different tile roofing types.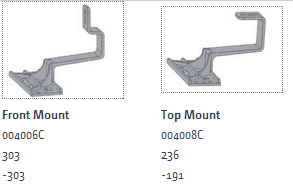 Tile Hook Components:
1 Tile Hook
2 Lag Screws
2 Washers
1 Stainless Steel Bolt
1 Nut
Compared to hanger bolts:
Drilling tile is not required.
Tiles are not subject to cracking and failure over time due to normal flexure of hanging bolt.
Compared To Standoffs:
Easier to install, do not require cutting tile or flashing in most instances
Superior aesthetics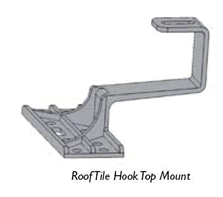 Features:
Works on many different tiles/applications due to adjustability afforded by width of base plate
Double roman tile, Spanish tile, other similar tiles
Does not require flashing or cutting of tile in many applications
Easy to install
Installation:
Remove tile at desired installation point
Place tile roof hook in desired position (here hitting the valley with the hook)
Sink three supplied screws into rafter
Replace overlying tile
Related Product Information