SnapNrack Ultra Rail Solar Panel Roof Mount System
SnapNrack Ultra Rail Solar Panel Roof Mount System
Simple, lightweight solar PV mounting system for just about any roof.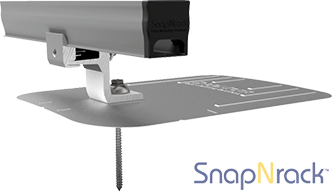 SnapNrack Ultra Rail
SnapNrack's Ultra Rail is a sleek, lightweight rail solution for mounting solar modules on just about any roof. The entire system is a snap to install utilizing new Ultra Rail Mounts that include snap-in brackets for attaching rail. Compatibility with all existing module clamps maintains the same intuitive install experience installers know and love.
Industry leading Wire Management Solutions
Mounts available for all roof type
Certified to UL 2703 for bonding, fire and mechanical load

Ultra Rail, The Ultimate Value in Rooftop Solar
The industry-leading aesthetics of the SnapNrack Ultra Rail feature Universal End Clamps and snap-in End Caps that make the mounting system invisible underneath the array
Unparalleled wire management solutions with SnapNrack accessories such as Junction Boxes, Universal Wire Clamps, MLPE Attachment Kits for optimizers/microinverters, and Conduit Clamps
Low profile rail maintains the open channel with room for running wires resulting in a top quality finished install
Simple vertical leveling through the L Foot rail mount
The largest span capabilities of any light rail solution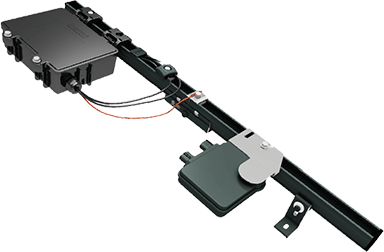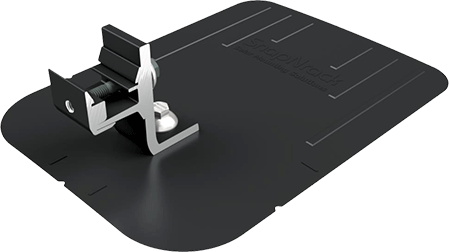 SnapNrack Black Ultra Rail
Comp Kit
roof flashing w/ adjustable L Foot rail mount.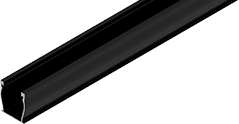 SnapNrack Black UR-40 Ultra Rail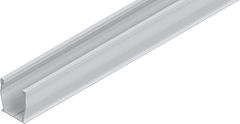 SnapNrack Silver UR-40 Ultra Rail
SnapNrack Ultra Rail Accessories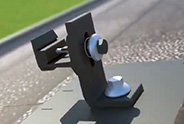 Ultra Rail Comp L Foot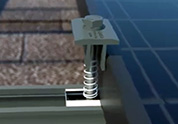 Ultra Rail Bonding Mid-Clamp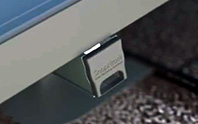 Ultra Rail End Cap

Ultra Rail Universal End Clamp
The Universal End Clamp grabs the underside lip of the module from the inside of the rail and remains hidden. The SnapNrack Ultra Rail may be cut flush to the module and finished with an end cap for a clean appearance.
The Adjustable End Clamp is a top down clamp which requires a minimum of 1" of rail extending beyond the module frame. Modules that do not have an underside lip must use the Adjustable End Clamp.

Ultra Rail Adjustable End Clamp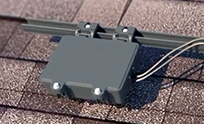 Ultra Rail Junction Box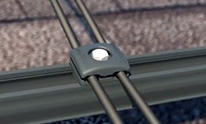 Ultra Rail Universal Wire Clamp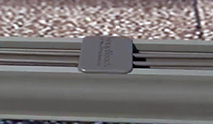 Ultra Rail Wire Retention Clip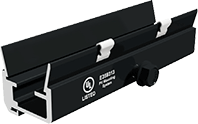 Ultra Rail Rail Splice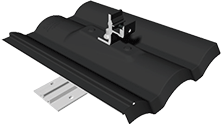 Ultra Rail Tile Replacement w/ L Foot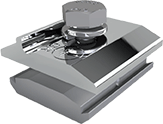 Ultra Rail Ground Lug R

Ultra Rail Comp Conduit Support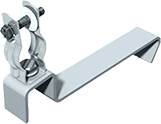 Ultra Rail Tile Conduit Support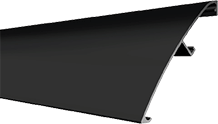 Ultra Rail 162" Skirt

Ultra Rail Skirt Splice
Ultra Rail Splice End Cap (Pair)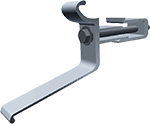 Ultra Rail Skirt Frame Mount
Expert SnapNrack Ultra Rail system design with our complete solar systems.
Contact us toll-free: (877) 297-0014 All solar systems can be custom designed.
Contractor Discounts Available

Contact us for sales, reviews and low wholesale prices for SnapNrack Ultra Rail.