Solar Microgrid Systems

Solar Microgrid Systems
Remote solar microgrid energy systems for rural electrification.
LED Obstruction Light Solar Systems
Our SDC™ solar microgrid systems are custom designed / site specific systems using solar power, and other hybrid sources such as diesel gensets and wind turbines. These microgrid energy systems are used to charge and maintain a variety of battery storage systems.
Microgrid Applications
Microgrid system energy is commonly used for remote telecommunication sites, island power, military outposts, forward bases, security outpost, diesel generator backup, remote industrial systems, environmental repub/mediation, oil & gas pipeline, fracking systems. microwave repeaters, satellite stations, village power, rural electrification, radio/television repeaters , cathodic protection, emergency power, PCS base station, cellular repeaters, homeland security, mobile backhaul, disaster preparedness, remote site telemetry, remote medical clinics and much more.
Call us for a free sizing and quotation for your project!
Toll-Free: (877) 297-0014
International inquiries welcome!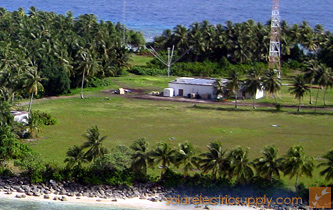 An SDC™ Solar Microgrid reduces diesel genset usage for the US Army on a remote, tropical island in the Marshall Islands.
Solar Microgrid System Features & Review
SDC™ Solar Microgrid Features
SDC™ Solar Microgrid Services
Complete Project Assessment
Per System Drawing and Manual
Detailed Computer Design
Project Directors
Hands on Training
Set-up and Instruction
System Sustainment
Delivered Pre-Assembled
Global Support
SDC™ Solar Microgrid Benefits
Inspector Friendly
Cost Effective
Low Maintenance
Versatile Modular Design
Multi Power Source
Easy Installation
Minimal Attendance Required
Modular Design
Inspector Friendly
Low Environmental Impact
Our Distribution Partners:
CED
Graybar
Elliot Electric
Industrial Electric Supply IES
Miller Electric
One Source
Sonepar
Grainger
Mayer Electric
Crescent Electric
Border States
Rexel
Solar Microgrid System Application Review
SDC™ Microgrid Systems are used for a wide variety of applications:
Forward Military Bases
Microwave Repeaters
Earth Satellite Stations
Radio/Television Repeaters
Remote Medical Clinics
Village Power
Cellular Repeaters
PCS Base Stations
Cathodic Protection
Emergency Power
Island Power
Disaster Preparedness
Mobile Command
Diesel Genset Support
Water Pumping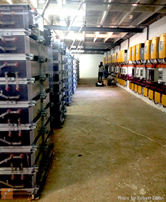 Field Proven Hybrid Solar System Genset Packages for DC Loads and Small AC Loads
The SDC™ Microgrid Systems are used for a wide variety of applications:The SDC™ Solar Microgrid series of remote hybrid solar system packages provide a reliable source of electricity for most every need.
Solar microgrids are used in industrial and residential power systems and in applications where this cost-effective coupling of two or more power sources provide the most economical and reliable solution.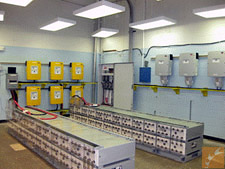 SDC™ Microgrid system AC coupling inverters and battery bank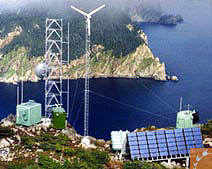 US Coast Guard in Alaska using an SDC™ Microgrid for emergency communications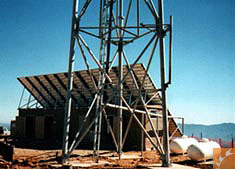 McPherson Verizon SDC™ Microgridhybrid solar genset system powers a mountain top communications tower year-round.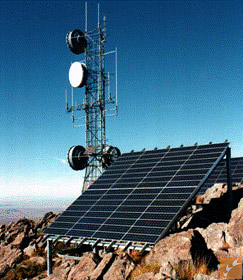 SDC™ Solar Microgrid for a Southern California Edison microwave repeater.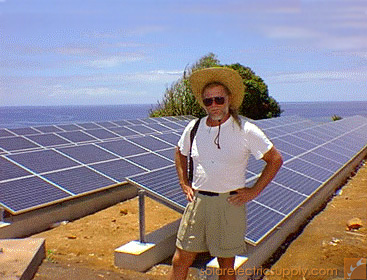 SDC™ Microgrid is a leader in remote power systems for village power,island power and rural electrification.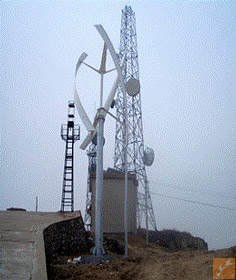 SDC™ Microgrid hybrid wind system for the Urban Green Energy Helical Turbine Project
SDC™ Microgrid Systems Have Field-Tested Reliability
Our systems represent the highest standard of reliability. All components have passed rigorous testing and are suitable for use in the harshest of environments. Each complete system is individually assembled and tested at our production facilities, assuring problem-free operation right from the start.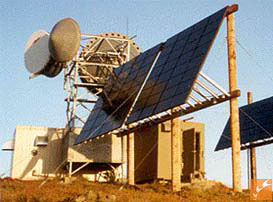 Mountaintop SDC™ Microgrid System for a wireless cell site.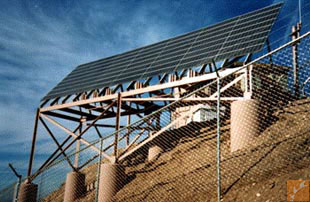 A remote hybrid solar system with backup generator is used to power a cell site for AT&T Wireless.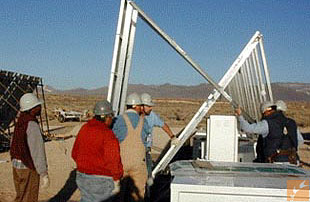 US DOE project with Bechtel using our system design to power their critical remote site loads.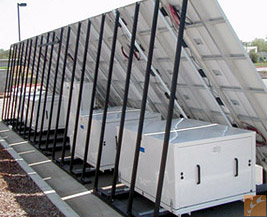 Weatherproof insulated battery enclosures protect batteries and components.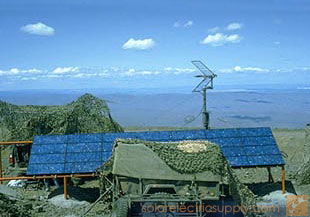 A remote military outpost uses our advanced solar microgrid technology.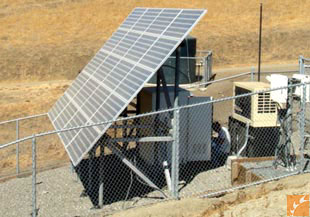 Pre-assembled, easily transportable power supply used by Verizon. We supply systems to cellular operators throughout the country.
We Offer Decades of Proven Experience!
SDC™ Solar Microgrid Systems are reliably powering thousands of critical loads around the world. Using state of the art computer modeling/design software and an experienced engineering staff, SDC™ are built to ensure year-round power availability at nearly any location on earth.
Remote airfield on Agalega Island located in the Indian Ocean uses a solar microgrid with a backup generator for consecutive cloudy days.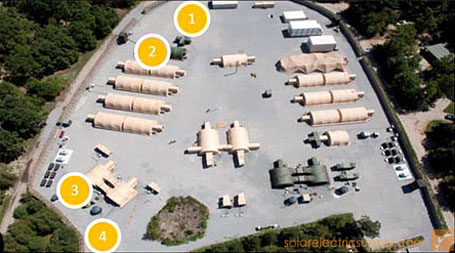 US Army microgrid design at Fort Devens Systems Integration Lab (SIL): (1) A solar panel array; (2) energy efficient structures; (3) smart power generation and storage; and (4) solar hot water system.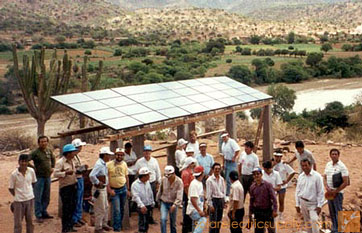 SES SDC™ microgrid water pumping system in South America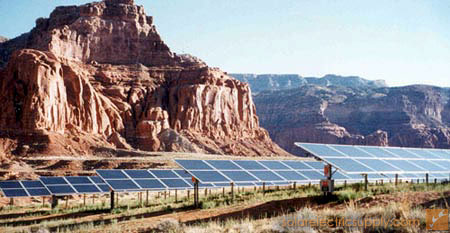 100 kw hybrid diesel genset solar microgrid system for National Park Service installed by SES technical crews.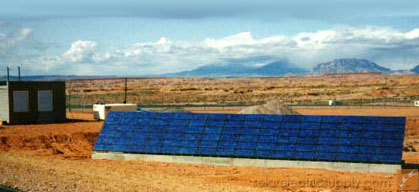 Remote airport in Utah easily powered where there is no utility power.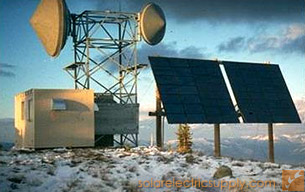 Mountaintop microwave repeaters are powered year round with low maintenance.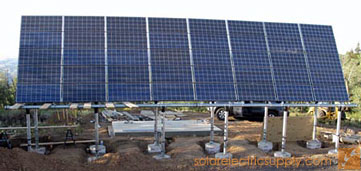 Remote AT&T site in the Sierra Nevada Mountains of California. This racking system has high ground clearance for snow drifts.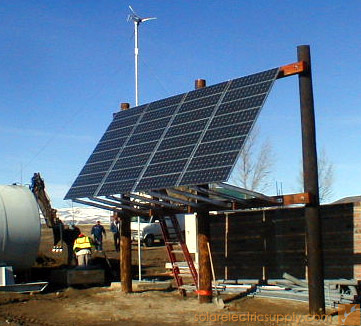 SES SDC™ Solar Microgrid hybrid wind power system for Pacific Bell in Nevada desert has several sources of energy.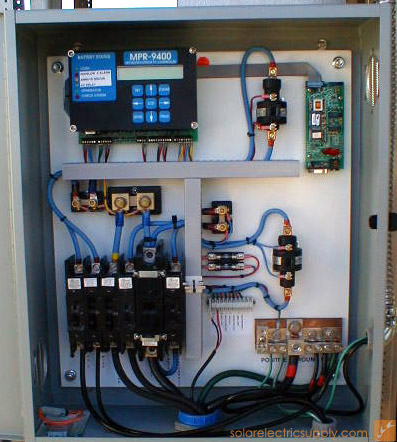 SES SDC™ MPR-9400 Hybrid System PV Controller
This controller designed by Solar Electric Supply automatically turns on backup diesel gensets and battery chargers.
This system controller includes remote communication access software.
Call us for a Free Sizing and Quotation for your Project! Toll-Free: (877) 297-0014
Models & Pricing
Choose the right SDC™ Solar Microgrid System for your application.
Choose a system based on your power needs from our table below or let one of our trained associates build a custom system for your project. These are complete pre-wired AC & DC power generating systems utilizing high efficiency solar modules, pure sine wave inverters & battery chargers for AC/DC power. Customer supplies diesel or propane back-up gensets. These SDC™ microgrid systems require sealed battery banks which our professional staff can assist with.
Microgrid Systems SDC ID Number
Solar Array Wattage
Voltage Availability
Zone 3
Zone 4
Zone 5
Zone 6
Base List Price
Continuous Load Wattage
Continuous Load Wattage
Continuous Load Wattage
Continuous Load Wattage
SDC-1000
1000
24, 48 VDC
120/240 VAC
73
96
120
146
$11,990
SDC-2000
2000
24, 48 VDC
120/240 VAC 120/240 VAC
146
191
240
293
$21,880
SDC-4000
4000
24, 48 VDC
120/240 VAC
293
383
480
585
$43,890
SDC-6000
6000
48 VDC
120/240 VAC
439
574
720
878
$65,980
SDC-9000
9000
48 VDC
120/240 VAC
658
861
1080
1316
$98,880
SDC-12000
12000
48 VDC
120/240 VAC
878
1148
1440
1755
$132,000
SDC-18000
18000
48 VDC
120/240 VAC
1316
1721
2160
2633
$179,000
SDC-24000
24000
48 VDC
120/240 VAC
1755
2295
2880
3510
$216,000
SDC-36000
36000
48 VDC
120/240 VAC
2633
3443
4320
5265
$288,000
SDC-72000
72000
48 VDC
120/240 VAC
5265
6885
8640
10530
$576,000
Our line of complete SDC™ solar microgrid systems are built with over 40 years experience.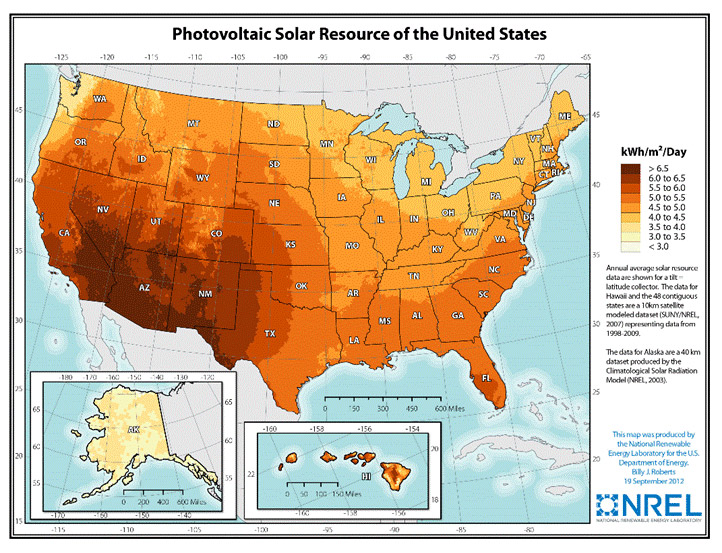 Contact us Toll-Free: (877) 297-0014 for expert assistance with any microgrid system project.