Prosolar Ground Mounts
ProSolar GroundTrac Solar Panel Mounting System
High-strength, easy to install ground mount for home and commercial solar panel systems.


Designed with graded or flat ground mount solar panel systems in mind, ProSolar GroundTrac® is The Original "Top-Down" PV Mounting System for Ground Applications. Ground Trac integrates with the self-bonding, patented RoofTrac mounting system and is a trusted choice for ground-mounted residential and small to medium-scale commercial solar panel systems.
ProSolar GroundTrac is the solar industry's preferred low cost and easy to install ground mount system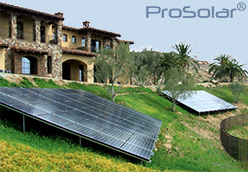 Over 20 years of ProSolar's proven design
Aluminum and stainless steel components for corrosion, resistance and strength
1-1/2" Schedule #40 galvanized water pipe design is low cost and readily available
Integrates with the self-bonding, patented RoofTrac® system
Features UL2703 listed RoofTrac® Rail Clamping Technology
Proprietary Drop-N-Lock rail insert drops in and locks ProSolar GroundTrac rails in place
Pre-engineered and tested for easy permitting
No cross-bracing required
Exposed surfaces are fully anodized aluminum for an aesthetically pleasing, attractive appearance
Each system engineered and load tested to 110 mph wind equivalent per 2013 CBC / 2012 IBC / ASCE 7-10
Ground Trac® Patent #6,360,491
Easy GroundTrac Installation

ProSolar Drill Guide is used to align top of rails with holes.

Drop-N-Lock insert is placed in rail with a U-bolt.

Rails are tightened to the Schedule 40 pipe.

The GroundTrac is perfectly aligned using RoofTrac rails.
GroundTrac accommodates 124", 136" & 164" RoofTrac rail spans: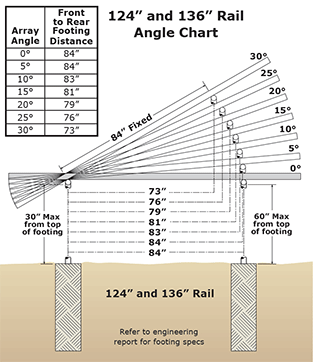 124" x 2-1/2" Deep Channel Rail and 136" x 2-1/2" RoofTrac® Support Rail
6 foot on center max (est. 30 psf snow load)
10 foot on center max (non-snow load)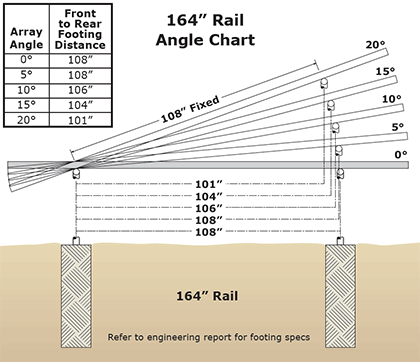 164" x 3" RoofTrac® XD Support Rail
8 foot on center max (non-snow load)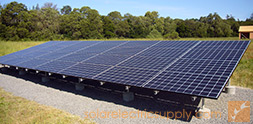 ---
ProSolar GroundTrac Mounting System Parts


GroundTrac Drill Guide Base & Drill Bit

Extended Barrel Hollaender® Pipe Tee

Universal Self-Bonding Splice Assembly

Self-Bonding Mid Clamp Assembly


Module Bonding Mid-Clamp Bonding Nut

End Clamp Bonding Channel Nut

Ilsco SGB-4 Grounding Lug

Microinverter/Optimizer Bonding Channel Nut
Complete ground-mounted solar systems available at low wholesale prices.
Contact us toll-free: (877) 297-0014 All solar systems can be custom designed..
Contractor Discounts Available

Contact us for sales, reviews and low wholesale prices for ProSolar GroundTrac.
MFG Page: ProSolar GroundTrac