IronRidge Ground Mount - Review & Low Wholesale Prices
IronRidge Solar Panel Ground Mount System
Ground mount solar panels on all types of terrain.

The IronRidge Ground Mount System combines XR1000 rails with locally-sourced Schedule 40 steel pipes to create a cost-effective solar panel mounting structure capable of handling any site or terrain challenge. Installation is simple with only a few structural components and no drilling, welding, or heavy machinery is required. This rugged solar panel ground mount works with a variety of foundation options, including concrete piers and driven piles.
With construction using IronRidge XR1000 mounting rails, this mount will provide the durability and versatility to handle virtually any residential or commercial solar system installation. Using these durable rails, the IronRidge Ground Mount System is ideal for any ground mounted grid-tie solar system, off-grid battery powered solar system, solar farm, microgrid, remote telecommunications, or any other solar system requiring a maintenance-free, long-lasting solar panel mounting structure.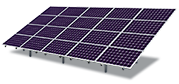 The durable IronRidge Ground Mount is scalable to 5 rows high using standard Schedule 40 pipe.
---
IronRidge Ground Mount Review
IronRidge builds the strongest ground mounting system in solar.
IronRidge provides a comprehensive platform for designing a wide variety of photovoltaic systems for ground mounting applications. Due to its modular architecture, it can handle nearly all commercially available PV modules and can scale to the largest projects. IronRidge products are engineered to last in the most extreme weather conditions and have been installed in every continent in the world.
IronRidge Ground Mount components are engineered to incorporate locally sourced 2" or 3" schedule 40 pipe to provide a sturdy, cost-effective, and highly scalable solution. The Ground Mount product leverages many of the same components as the IronRidge XR Roof Mount. Installers already familiar with the XR1000 rail and mounting components will find that the IronRidge Ground Mount offers an extremely easy-to-install and intuitive experience.
The IronRidge Ground Mount System supports wide adjustment of tilt angle, foundation size and depth, and module size. These variables can be quickly optimized for cost and performance using the online Ground Mount Design Assistant tool. One of the most critical engineering variables is the array size. For example, using 5-high columns in landscape significantly increases the number of modules per pier compared to 4-high columns, saving on pipe and concrete.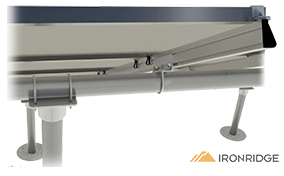 IronRidge Ground Mount XR1000 rail assembly and substructure review shown with top caps, rail connectors, end clamp, wire clips, end cap and standard installer-supplied Schedule 40 pipe. The IronRidge rail mounting system is backed by a 20-year warranty.
Contact us toll-free: (877) 297-0014
---

Rugged Construction
Engineered steel and aluminum components ensure durability..

Simple Assembly
Just a few simple components and no heavy equipment

Flexible Architecture
Multiple foundation and array configuration options.

PE Certified
Pre-stamped engineering letters available in most states.

Design Software
Online tool generates engineering values and bill of materials.

20 Year Warranty
Twice the solar panel mount protection offered by competitors.
Complete Ground Mount Solar Systems w/ Ironridge Mounts
---
IronRidge Ground Mount Substructure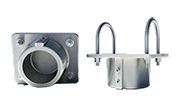 Anchor, flash, and mount with all-in-one attachments.
Ships with all hardware
IBC & IRC compliant
Certified with XR Rails
Rail Connectors

Drop-in design for rapid rail attachment.
High-friction serrated face
Heavy-duty profile shape
Clear & black anodized finish
Diagonal Braces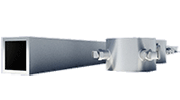 Raise flush or tilted systems to various height.

Works with vent flashing
Ships pre-assembled
Lengths from 3" to 9"
Schedule 40 Pipe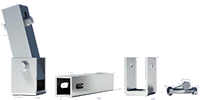 Tilt assembly to desired angle, up to 45 degrees.

Attaches directly to rail
Ships with all hardware
Fixed and adjustable
---
Rail Assembly
XR1000 Rails
Slide in clamps and secure modules at ends of rails.

Mill finish & black anod.
Sizes from 1.22" to 2.3"
Optional Under Clamps
Grounding Mid-Clamps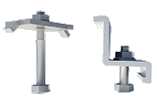 Attach and ground modules in the middle of the rail.

Parallel bonding T-bolt
Reusable up to 10 times
Mill & black stainless
T-Bolt Grounding Lugs
Ground system using the mounting rail's top slot.

Easy top-slot mounting
Eliminates pre-drilling
Swivels in any direction
Accessories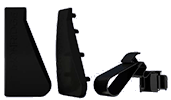 Provide a finished and organized look for rails.

Snap-in Wire Clips
Perfected End Caps
UV-protected polymer
IronRidge Ground Mount System Documentation
Contact us toll-free at (877) 297-0014 for reviews, the latest wholesale discount sale price, professional friendly advice or to buy any IronRidge ground mount.