SOLAR ELECTRIC SUPPLY SES SOLAR PANELS
SES Solar Panels
Solar Electric Supply SES Solar Panels for Pole Mount Off-Grid Solar Applications.

SES Solar Module Line (replaces the discontinued BP Solar line of small area format modules).
These modules are made by the same manufacturer that produced the BP Solar 5 Watt to 190 Watt modules. These were the leading off grid modules sold in North America until 2011, when BP discontinued the line. With permission from BP, our team took over the line and made improvements in cell efficiency and power performance.

12V Pole Mount Solar Panels

24V Pole or Pad Mount Solar Panels
Improved Performance & Reliability
The SES module line is ideal for remote pole or ground mounted off-grid solar power systems. With a rugged anodized aluminum frame and low iron tempered glass, it can handle severe environmental extremes. They are approved for applications in NEC UL 1703 and Class 1, Division 2 Groups A, B, C & D hazardous locations and approved for explosion resistance. This certification is required near gas and oil pipelines.
SES J Series Solar Panels w/ Weatherproof Junction Box
The SES J Series modules have a weather proof junction box that accepts 8 AWG to 14 AWG wire. The raintight (IP65 Rated) junction box accepts PG13.5 or 1/2" nominal conduit or cable fittings. With its four-terminal connection block, it enables 12 to 48 VDC system voltages to easily be made using conduit and the weather proof junction boxes. Arrays from 5 Watts to 20 kW can be produced using these robust industrial solar modules. These modules are commonly used in our complete MAPPS® pole mount solar systems.
SES M Series Solar Panels w/ Multimount Frame
The versatile Multimount frame of the SES M Series provides great flexibility in mounting. Oriented parallel to the edge and back of the module, its dual channels accept the heads of 8mm or 5/16" hex bolts, allowing the module to be mounted from the side or back. Bolts may be located anywhere along the channels, a configuration which avoids nuts from turning during tightening and allows installation with just one wrench. Output of the SES M Series is via a 4.6m (15 foot) PVC jacketed (AWG 18-2) cable which terminates in a low-profile junction box on the module back. Epoxy-potted in the box, module electrical connections are sealed against corrosion and effectively strain-relieved. The SES M Series is intended for single-module applications.

SES BP Solar Equivalent Solar Panels
Weathertight Conduit Ready Junction Box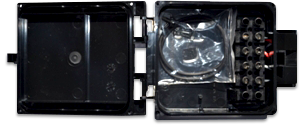 This conduit ready J-type junction box of the J-Series has accessible terminals for easier module interconnections in off-grid solar PV systems. It features cable glands that allow for fitting of various cable sections. Gaskets are included. The box is securely attached to the module frame wall for added durability..
Durable Frame and Backsheet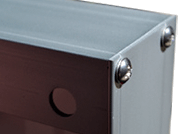 All SES solar modules features a rugged weatherproof anodized aluminum frame for longevity in high-wind conditions. The thick, durable, scratch resistant backsheet provides extra insulation for increased protection against the elements and rough handling. The white polyester backsheet material lasts the life of the module and increases energy production.
High Reliability
Weathertight Conduit Ready Junction Box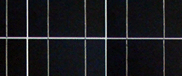 Cell interconnections and diode placement use well-established industry practices and are field-proven to provide excellent reliability.
Pre-drilled Mounting Holes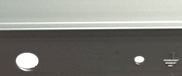 The anodized aluminum frame features clean pre-drilled mounting holes for solid grounding and attachment to the PV module pole mount.
Approved Solar Vendor For:
US Federal Agencies
US DOD
SAIC
Black & Veatch
Grainger
Graybar Electric
CED
Crescent Electric>
Exostar Approved for:
Lockheed Martin
Boeing
Raytheon
Hughes
& many others!
We are a government approved vendor, Net 30 with PO. Government, educational and corporate P.O.s & IMPAC cards accepted.
Pre-drilled Mounting Holes

Label on back of modules shows Approval Listings and Certifications
Complete off-grid pole mount solar panel systems available.
Contact us toll-free:(877) 297-0014
Contractor Discounts Available

Contact us for sales, wholesale quantity discounts and expert reviews for Solar Electric Supply SES off-grid pole mount solar panels.