Ground & Pole Mounted DIY Residential Solar Panel Systems
Ground & Pole Mounted Residential Solar Panel Systems
There are many installation designs for our ground and pole mounted residential solar systems.
We have the best residential solar system solution for your ground mount solar project at a low wholesale price. Our residential ground and pole mounted solar systems include a wide variety of ground-mount system options for a multitude of installation types. The Prosolar GroundTrac and Ironridge Ground Mount solar system are ideal for most low-profile applications. The MT Solar System offers a multi-pole configuration with more ground clearance and seasonal adjustability. All our racking systems are available with State PE stamps for your specific project. High wind speed and heavy snow load rating racking systems are available. Let us know the local permitting requirements for your area.
Low-Profile Ground Mount Solar System Wholesale Price List
Contact us toll-free at (877) 297-0014 for expert reviews.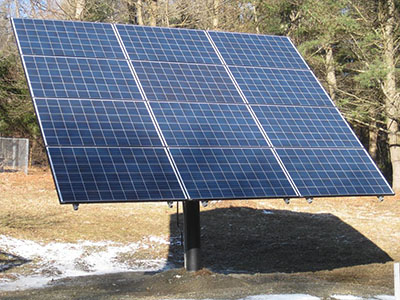 Residential Ground-Mounted Grid-Tie Solar Power System Information
Low-Profile
Low-Profile Ground Mount Solar System Options
Low-priced solar mounting solution
30" shallow solar footings
Guaranteed quick and easy installation
Uses standard SCH 40 pipe and concrete
Low-penetration options span up to 8 ft.
Low-Profile Ground Mount Solar System Reviews
Multiple Pole-Mount
Multiple Pole-Mount Solar System Options
Low footing penetration count
Simple installation process
Minimal local materials required
Adjustable according to season
Solar design and engineering support available
Multiple Pole-Mount Solar System Reviews
Ground-Mounted Solar Systems since 1996
Manage the project yourself.
Save thousands of dollars!
Buy at low wholesale direct prices
from Solar Electric Supply
Toll-Free: (877) 297-0014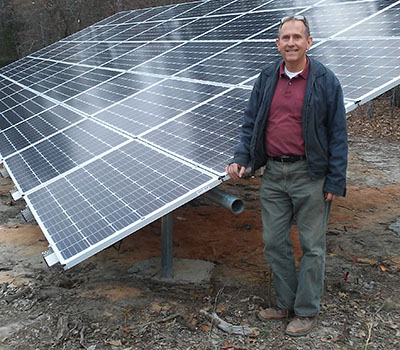 Perfect for the contractor or handy homeowner / builder working with an electrician.
Solar Electric Supply has designed and supplied residential customers with ground-mount solar systems for over 23 years. We assure our customers the highest quality ground mounts ground mounts from reputable manufacturers like Prosolar, Ironridge, MT Solar and DPW Solar. We have chosen these manufacturers because they maintain high quality products, positive history, proven cost effectiveness and high customer focused value.
All systems can be customized!
Different ground mount, module, inverter and voltage options are available, all at low wholesale prices.
Installing a solar system doesn't have to be expensive. Save thousands on a complete ground mount solar system from Solar Electric Supply. Contact us at (877) 297-0014 for friendly expert assistance.