Silfab Solar Panels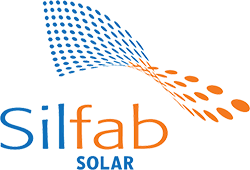 PROUDLY MADE IN NORTH AMERICA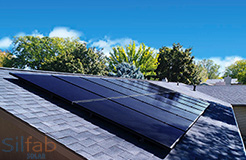 When you invest in Silfab solar panels, you're getting maximum power density and long-term reliability. You are also getting the highest quality modules made in North America with one of the most trusted warranty programs in the industry.
SILFAB SOLAR PANEL MODELS
MAXIMUM POWER DENSITY
Silfab's ultra-high-efficiency solar panels are optimized for both Residential and Commercial projects where maximum power density is preferred. Silfab produces some of the highest efficiency PV modules on the market without the new technology price premium attached. With a smaller footprint, you can harvest more energy from the sun and yield a better ROI through clean renewable energy.
ENHANCED DURABILITY
The all-aluminum compressed frame is enhanced for strength and rigidity. The frame design is not only sleek in appearance, it allows for faster snow shedding and clearing of dirt build-up. Rated at 2400Pa wind and 5400Pa snow load ratings, Silfab solar panels are ready for extreme conditions. All modules feature a high-quality backside for long-lasting protection against nature's elements.
SILFAB CERTIFICATIONS
Product ULC ORD C1703, UL 1703, IEC 61215, IEC 61730, IEC 61701, CEC listed IEC 62716 Ammonia Corrosion, IEC 61701:2011 Salt Mist Corrosion, FESC listed UL Fire Rating: Type 2 (Type 1 on request) Factory ISO9001:2015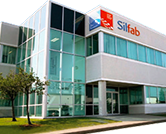 SILFAB WARRANTY
Module product workmanship warranty 12 years*
Linear power performance guarantee 30 years
SILFAB PACKAGING DETAILS-
60 cell module:
Pallet footprint: 1701 x 1041 x 101.6 mm (67 x 41 x 4")
Package height: 1142 mm or 45"
Pallet weight: 668 Kg (Pallet is IPPC-compliant.)
Number of modules stacked: 26
Max loading configuration: 36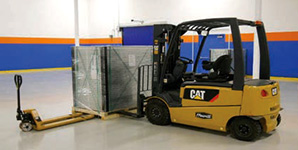 Contact us at (877) 297-0014 for more information concerning
REC N-Peak solar panels.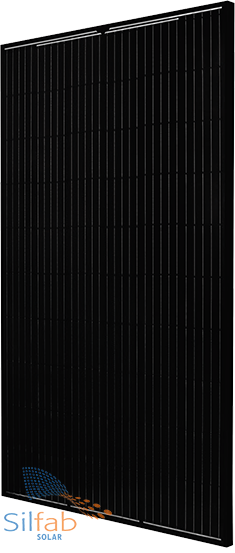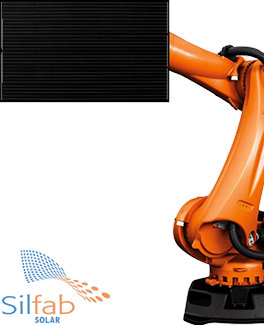 Silfab insists on high-quality components and manufacturing. Silfab solar panels are made in a fully automated facility with the lowest defect rate in the industry.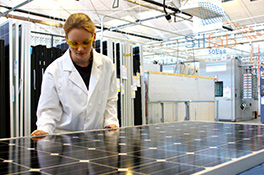 Silfab solar panels and their facilities undergo rigorous certification processes.
SILFAB PRODUCT INFORMATION