Enphase IQ Battery Storage System - Low Cost
Enphase Ensemble Home Battery Backup System
Solar, battery backup storage and monitoring all in one solar energy system.

With Ensemble™ technology, homeowners have power when the grid goes down and can save money when the grid is up.
If you're like most people, you want a home energy system that just works. A system that makes your life easier – and saves you money – but one you don't have to think about. The Enphase home energy solution combines solar, storage, and software that tracks your production and consumption: an all-in-one solar energy system that maximizes your savings while you're busy living your life.
The power of being connected.
Only the Enphase Home Energy Solution brings you solar, storage, and powerful monitoring software, all from one company. It's built to work together, with continuous, seamless communication, for a fully integrated system that's far more than solar – it's truly a smart home.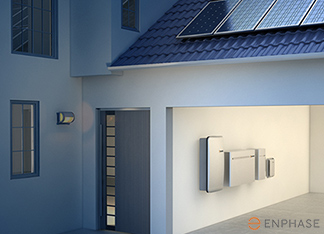 Enphase Ensemble Energy Management Technology System Components:
Encharge is an all-in-one AC coupled storage system that includes embedded gridforming multimode microinverters and one or more Lithium-ion batteries. You can connect multiple Encharge storage systems to maximize potential backup for homes. The Encharge 3 storage system for Ensemble provides flexibility to customers to start small and add capacity incrementally. The Encharge 10 10kWh battery system is a larger enclosure with 3 3.36kWh batteries with the same capacity flexibility.
Enpower connects the home to grid power, the Encharge storage system and PV. It provides microgrid interconnect device (MID) functionality by automatically detecting and seamlessly transitioning the system from grid power to backup power in the event of a grid failure. It allows Encharge storage systems to form an intentional island (per IEEE 1547.4 definition) and contains a neutral-forming transformer (NFT) to enable 120/240 V operation in backup.
This USB connected device enables direct communication between Encharge, Enpower, and IQ Envoy. It uses 2.4 GHz and 915 MHz frequencies in parallel for maximum reliability. The kit is connected to one of the USB ports on the IQ Envoy.
An IQ Combiner consolidates interconnection equipment into a single enclosure. It streamlines PV and storage installations by providing a consistent, pre-wired solution for residential applications. Install the new communication kit in any IQ combiner to enable wireless communication through Envoy to Encharge and Enpower.
Enphase consumption CTs enable home energy consumption monitoring and are required for Ensemble technology to operate correctly.
Ensemble technology is fully compatible with IQ 7 and IQ 6 series microinverters and makes retrofit upgrades as simple as new installations.
A cellular modem is required unless already present in the IQ combiner. This ensures the best performance of your Ensemble system.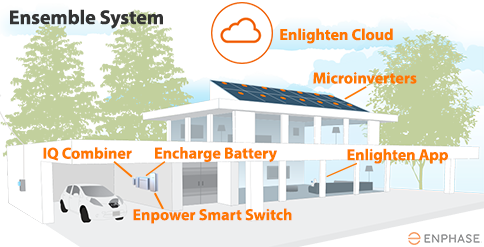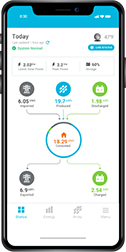 Enphase IQ Envoy for Ensemble Systems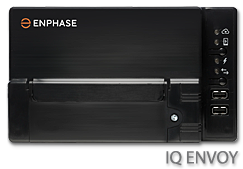 The Enphase IQ Envoy communications gateway delivers solar production and energy consumption data to Enphase Enlighten monitoring and analysis software for comprehensive, remote maintenance and management of the Enphase Ensemble Energy Storage System.
Enphase Ensemble: Home energy that works for you.
Maximize your savings.
The Enphase Ensemble home energy solution is powered by Enphase microinverters, which operate independently to generate the most energy possible, without a single point of failure.
Take full advantage of your power.
Don't waste the energy your Enphase Ensemble system produces when nobody's home. The Enphase Ensemble Encharge™ battery storage system stores your excess power for when you need it most, like grid outages, to put you in control.
Get energy insights that empower you.
If you're looking for ways to improve your home's energy efficiency, Enphase Ensemble makes it easy. Enphase Enlighten software gives you a real-time, in-depth view of your system production and energy consumption, so you can make informed choices about your energy use.
Own a system you can count on.
Enphase is committed to building the highest-quality products in solar. Our microinverters undergo 1 million hours of reliability testing (that's over 100 years!) and are built to thrive in the harshest of climates. They come with a 25-year warranty, unlike string inverters that need to be replaced at least once in the system's lifetime.
The MyEnlighten difference
You will see how Enlighten monitoring software connects you to your Enphase Ensemble backup storage system - and your savings.
Enphase Ensemble Technology Energy Storage
Common Energy Storage Applications
Self-Consumption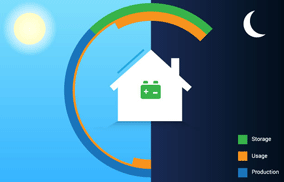 With self-consumption, you store your excess solar power to use later.
Time of Use Optimization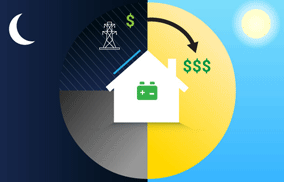 Time of use optimization refers to drawing energy from the grid when energy prices are at their lowest, such as late at night. The lower cost energy is stored for use later by the utility when power is more expensive.
Battery Backup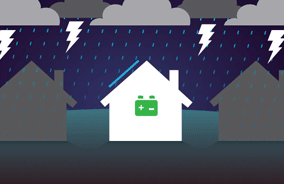 Battery backup energy storage is a method one would use to store power to use during a power outage.
Commonly Used Energy Storage Terms

Demand charges are the charges that commercial customers pay for the peak amount of power (load) that they draw from the grid. Demand charges can be a substantial portion of a utility bill; a battery helps lower them by allowing the commercial building to draw from the battery instead of the grid during peak times.
Demand response programs compensate utility customers for reducing their electricity use (load) at the request of the utility.
Frequency regulation happens when the utility calls upon batteries to inject power into the grid or take power off the grid to help the grid maintain a stable frequency. Battery owners are compensated for this service.
Lithium ion is a commonly used term to describe any type of lithium-based rechargeable battery. The name refers to lithium ions that are shuttled between cathode and anode when the battery is charged and discharged.
Load shifting is the process of shifting the time when energy is used. For example, running the dishwasher at night to take advantage of off-peak energy prices.
Peak shaving is the process of reducing peak power usage.
Expert Enphase Ensemble system reviews and low wholesale prices. Custom options available.
Contact us toll-free: (877) 297-0014
Contractor Discounts Available
Contact us for sales, wholesale prices and expert reviews for any quantity of Enphase Ensemble System..